EMBOTIDO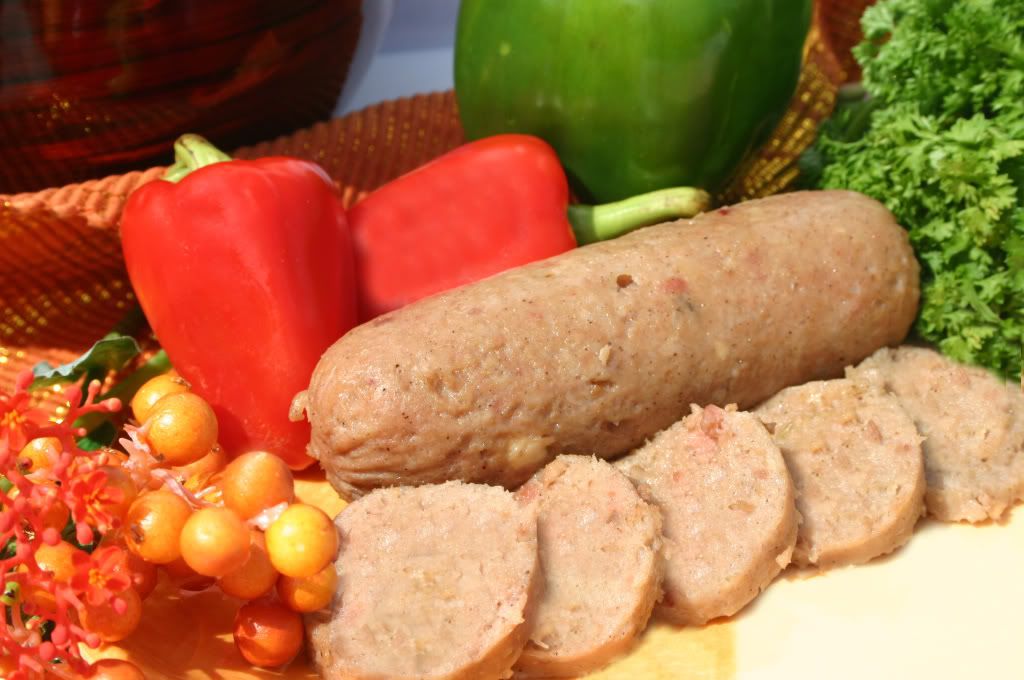 Be sure to wash your hands and clean your nails before doing this.
Ingredients:
1 kg. grinded beef or pork washed and 90 percent drained (do not cook)
1 tspoon black pepper powder.
2 large red onions, cut into very fine cubes.
100 grams black california raisins or del monte.
8 pcs. fresh eggs.
4 tbspoon fine white sugar
1/2 small cup fine grade baking flour, spread into strainer.
2 medium size potatoes, cut into small cubes 4mm x 4mm
8 pcs or more medium hotdogs1 or beef franks.
You will also need:
Aluminum foil wrapper 25 ft.
Preparation:
Mix into stainless or plastic bowl (again avoid using aluminum materials, because it has reactions in acidic solutions and bad for health)all ingredients, (leaving eggs and hotdogs). Mass it by hands, until properly incorporated. add 1/2 tspoon iodized salt,
WRAPPING: cut about 25 cm length aluminum foil, place 2 tbspoon mixed meat, flaten and place on top 1 hotdog, then roll. repeat till all mixtures has been wrapped. (while wrapping boil water in a large steamer, with strainer make sure that the wrapped mixtures will NOT reached by water when boiling, Just steam. Usually if properly sealed it will take 1 hour to cook, try and test one till cook. It you will not like the taste adjust within your taste next time. Usually the best taste of embotido will come after 2 day, you can slice then fry till golden brown, serve with catsup. Hope you'll like it.